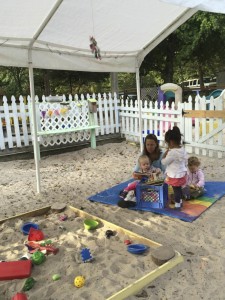 Note: If your child is 2 years old (but less than 3 years), your child can enroll in either the Infant/Toddler site or the Purefoy preschool site, depending on availability of openings, and we therefore suggest you tour both the sites.
To set up a tour, please send an email to chapelhillcooperativepreschool@gmail.com, with the subject "Tour request", and include the following information in the body of the message:
Your name
Your e-mail and phone number
Which location?  Preschool site (2-5 yrs), Infant/Toddler site (0-2 yrs), or Both?
Good day and time for a tour
If you do not hear from us within three working days, please give us a call at 919-942-3955.