May 1, 2017:
Infant and Toddler Site and the Preschool site: We have 2-year old  openings for June 2017 and Fall 2017 start dates.
---
1) Take a tour. The Directors will spend time showing you around and will discuss your childcare needs.  You must have an appointment for a tour and can request one here.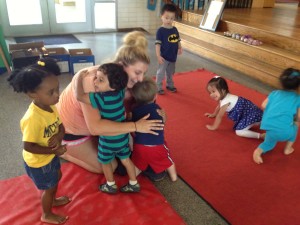 2) Get on the wait list by submitting an application and a $25 application fee. The application is kept on file until an opening occurs or until one year has passed.  Applications on the wait list are prioritized by current center needs. We try to maintain a racial, economic, and gender balance in our classrooms and children on the waiting list are admitted accordingly. Children who have sibling in the center and children of staff members are given priority.  Mail a $25.00 application fee (in the form of a check made out to "Chapel Hill Cooperative Preschool") along with the application.